Residential
Keep Your Home Beautiful and Clean Less
Keeping your shower enclosures, countertops, windows, glass walls, splashbacks, sinks, toilets and other surfaces around your house clean usually means spending time, money and hard work, scrubbing with harsh chemicals. DFI protective coatings is a patented technology that makes surfaces easier to clean by making them more water and oil repellent. The less water and oil sticks to the surface, the less it can deposit its contents, such as hard water stains, soap scum, and other contaminants that can make your surfaces spotted and ugly.
Homeowners around the world have discovered DFI's unique products to help restore, protect, and maintain surfaces. 
DFI patented easy-to-clean protective coatings improve and protect your glass, granite, tiles, porcelain, and quartz surfaces with the features and benefits below:
UV stable
100% optically clear
Reduces cleaning by up to 90%
Impact and scratch resistant
20% more brilliance
10X more water repellent
Protection of the surface from stains, scratches and other damage
A healthier environment by eliminating the need for harsh chemicals and cleaners
Benefits for new or existing surfaces
Revitalization to maintain "like new" performance, if desired, is easy and effective
DFI is a proud member of the U.S. Green Building Council (USGBC). Diamon-Fusion® easy-to-clean protective coating can contribute to LEED points, find out how here.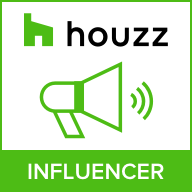 DFI is a proud Influencer on Houzz. Click on our Houzz Influencer badge on the left to see our residential projects.  
For more information on DFI professional-grade coatings, please fill out a contact form that is on www.dfisolutions.com/how-to-buy. To get our consumer-grade coating, DIY kits, shower door maintenance kits, or cleaning products, visit our online store at www.ShopDFI.com.
Suggested Products
---
Materials We Improve